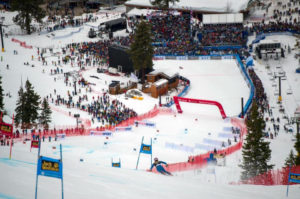 The Friends of Squaw Valley want to thank the management team of Squaw Valley Ski Holdings and the numerous dedicated volunteers for the incredible job they all did in hosting the World Cup this past weekend.
Two observations are noteworthy: (1) when volunteers, SVSH management, residents and visitors work together, the outcomes are positive, and (2) when sufficient and appropriate resources are utilized for traffic and parking, such problems can be minimized and become more manageable.
Thank you SVSH for a great weekend that made Squaw Valley proud.
Congratulations to Mikaela.